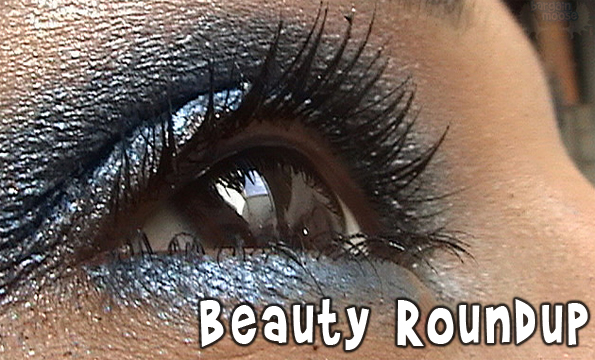 With Black Friday finally here (even though it is now Saturday), get set to get all your beauty products at great deals or get lots of freebies in the process. I've rounded up all the hottest beauty deals I've seen this weekend.
Sephora (one of my favourite stores) has $12 beauty dealson as a Black Friday exclusive. Each deal has a value of $20 - $38 and you'll get it for only $12. Also, there are two coupon codes for Black Friday that will get you freebies with every order.
Biotherm has a coupon code that will get you 35% off any order this weekend. Use coupon MIDNIGHT to get your discount.
Lancome's Black Friday sale has you spending over $200 to get 25% off. If you want to spend less than $200, no worries, you'll get 20% off. Both will get you free shipping on your orders. But, you need to use the coupon code FRIDAY14 to get your discounts.
If you love your Kiehls, be sure to use our exclusive coupon code MOOSE to get you 15% off this Black Friday weekend.
Shop for a variety of brands at the eSkinCare Store with this promo code for 20% off over the Black Friday weekend. Use BLACK20 to get your discount.
Pangea Organics has beauty products that are good for you and with the coupon code 1weekendb you'll get 20% off everything! Normally, you'd need a minimum spend to use coupons for their store, so this is a nice one.
Use coupon code BLACKFRIDAY at Murad to get yourself $25 off $100. They've also got free shipping, no minimum this weekend, so you might have to pick your offer.
Get 30% off sitewide at Pur Minerals with coupon code PURBF14. I'd love to try their liquid spray-on foundation!
Of course, there are lots of other beauty stores that have Black Friday deals, but I thought you could start with those, as I know I get overwhelmed with too many choices! Cosmetics and beauty products make great gift ideas for all women. Even the women with the simplest beauty regime always enjoys beauty products that her friends love as a gift!