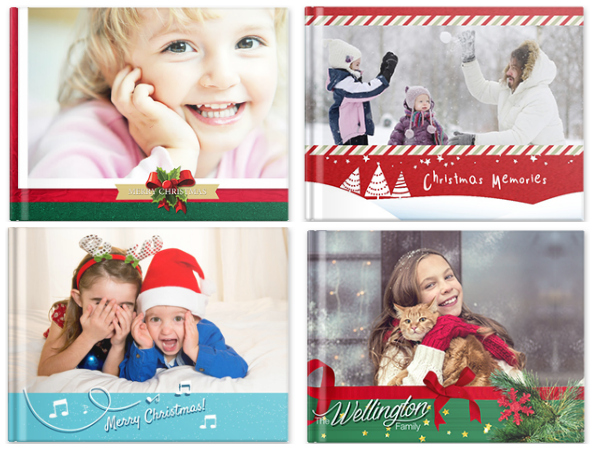 For Black Friday, Photobook Canada has sent out a coupon code for 90% off their 8" x 6" Softcover Landscape Photo Book. Originally $26.99, this photo book comes down to just $2.70 after coupon code. Shipping costs $7.99, so your grand total expenditure will be $10.69 shipped to your home.
Click here to design your next photo book @ Photobook Canada now
Coupon Code: BF90
Discount: 90% off softcover 8" x 6"
Expiry: 1st December 2015
Out of all the photo deals I have seen lately, this is one of the best. Sometimes we see 6" x 6" books being given away for free (those are sweet deals) but you still have to pay that shipping fee. I have never seen a 8" by 6" book this low before shipping! The original book comes down to just $2.70 and the majority of the cost is actually shipping fees.
Halloween was less than a month ago and you have a bunch of new memories with people you love. Rather than snapping those pictures and leaving them to sit until they are inches deep in digital dust, put your memories into a photo book for your family. You could make a photo book for Halloween, for your child's first day at school, for a special birthday party, and more.
While people love to take pictures - myself included - I find that I rarely look at the pictures if they are in digital form. If I want a trip down memory lane, I am more apt to pull out my gorgeous photo books (all from Photobook Canada) and look through my trips to New Zealand, Iceland, and more. These are memories that you can hold and pass on to someone else. While I love digital cameras, i still want my memories to be more permanents.
For under $11 shipped, you can store your memories on 20 pages (extra pages 50 cents each) inside a softcover, landscape photo book. For any photo book these days, you are going to end up paying for shipping separate from the book anyway unless you are ordering from China. For a made in North America book from a well-known and well loved company, this is an excellent deal and the highest discount they are offering this Black Friday. For more Black Friday deals from Photobook Canada,coupon code in our forum.