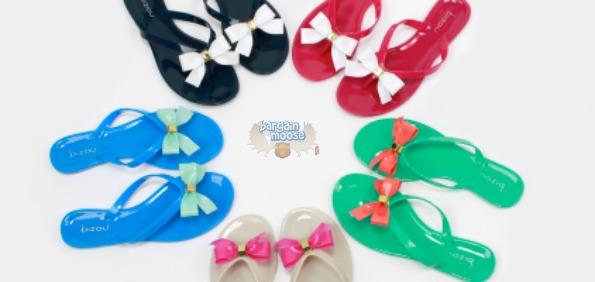 Bizou has a deal for you with $25 for two pairs of jelly sandals, which are great for wearing to the beach. These sandals are regularly $16.90 each, so you are saving $6.80 for every two pairs.
With so many cute styles to choose from, I don't think two will suffice. These sandals are comfortable and waterproof so you can wear them to the pool or beach or even to splash in puddles, with the way the weather has been going, Spring will probably start in July.
Check out these bow jelly sandals in an aqua green with pink bow.
For a refined look, try these black shiny sandals with rhinestones.
White sandals are perfect for showing off your tanned feet.
These flat jelly sandals with tassel are the perfect accessory to your put-together outfit.
Shipping is free on orders over $50, which gives you even more reason to get four pair.
(Expiry: Unknown)