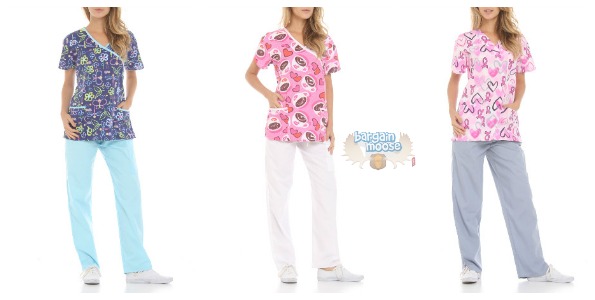 If you are a nurse or work in a healthcare profession where you need to wear scrubs, now is the time to stock up at Beyond The Rack.
Sometimes I secretly wish I could wear scrubs. It is nice being able to choose my own wardrobe for my job (working at home = yoga pants and a tee), but there is definitely something cool about scrubs. Beyond the Rack has so many different styles in scrubs including the simplest colours to intricate patterns.
The non-patterned pants and tops come in lots of colours like jade, purple, navy, ceil and grey. They were $28, now $9.99.
The patterned scrubs include both top and pants and also have lots of fun patterns like hearts, kittens, Eiffel towers and ribbons. They were $48, now only $14.99!
If you choose to shop from any other deals in the next three days, those deals will have free shipping once you pay the shipping for this deal.
(Expiry: 8th October 2013)