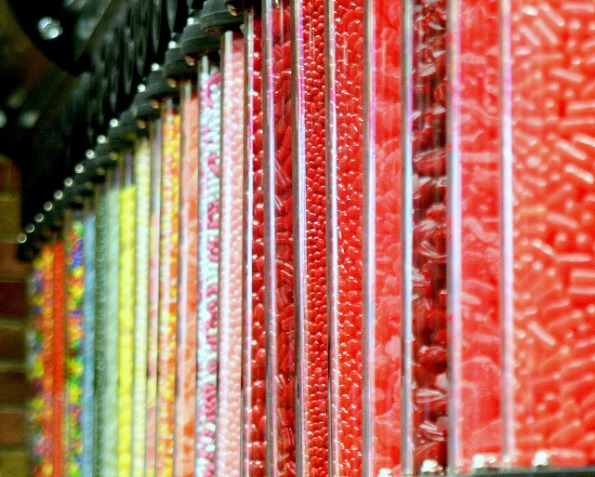 Candy. Mmmmm. Candy. Beyond the Rack has a virtual candy shop. Mmmm. And the candy in this shop is 60% and it is real candy like Jelly Bellies and chocolate and jawbreakers and licorice.
I'm sure there are lots of online candy stores, but this is really the first I've seen. I really have to restrain myself not to buy every single flavour of Jelly Belly. I ate many of these while I was pregnant, which could have contributed to my jelly-ish belly, but I don't really care.
Because I can never really pick just one flavour,the classic cocktail mix is the perfect one for me. This would make a fabulous gift for, well just about anyone. Was $50, now $34.99.
Not just candy, they also have gumball machines. I know a few little boys who would love this way too much in their bedrooms.
Seriously Beyond The Rack, what are you trying to do to me? Luckily the Reece peanut butter cups are already sold out and so is the salt water taffy.
Shipping depends on what you get, but right now you'll get a three-day shipping pass for free shipping on the deals you buy after your first one.
Photo Credit: Jack Lyons
(Expiry: 25th October 2013)