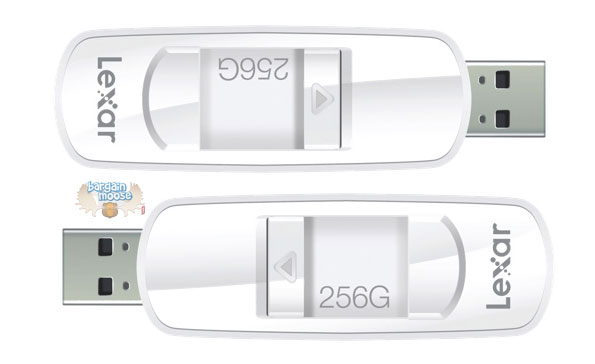 The Yellow Tag Sale has just started at Best Buy and for three days only, there are plenty of hot deals to take advantage of on items like TVs, laptops, tablets, headsets and much more! Amongst the items on sale, I spotted the Lexar JumpDrive 256GB USB flash drive for just $109.99 (reg. $229.99).
I frequently transfer files between my desktop and my laptop, and there is nothing more annoying than getting an error message from a lack of storage space on the USB drive, but a 256GB stick would definitely hold a lot more data (more than 25 movies at the highest quality). The WD My Passport Ultra 1.5TB external hard drive is also on sale for just $100.89 (reg. $133.89) but while it's cheaper, it really depends on what you're looking to use the extra storage for. If you need something small for on the go, then the USB flash drive is a good choice. The external hard drive, on the other hand, is better for longer-term storage, though it can also be used for transferring files as well.
If you need a new backpack, then I also spotted the Init bag on sale for just $9.99 (reg. $29.99). It's big enough to hold a 15.6" laptop and comes with padded shoulder straps and several compartments inside.
Price Comparison
Usually, Future Shop lists the same prices as Best Buy, but it actually has this Lexar USB for $20 more at $129.99. Amazon has it on sale for $229.99, down from a $249.99 price.
Taking into consideration that this Lexar USB has 256GB of storage, I searched for other high storage USB flash drives on Best Buy and while there are no other 256GB ones available, the cheapest one I found the Lexar JumpDrive S33 128GB for $129.99 -- that's half the storage space, and still more expensive!
Shipping
Since Best Buy always offers free shipping on orders over $20, you're sure to get this USB flash drive absolutely free.
(Expiry: 6th July 2014)