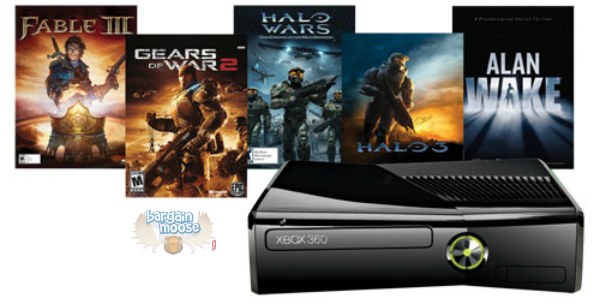 Best Buy Canada has a new bundle up for the XBOX 360 250 GB. It comes with a game card - with Halo 3, Gears of War 2, Alan Wake, Fable III, and Halo Wars on it. It is listed at $299.99 but "A $30 discount will be applied to shopping cart automatically for all online orders. In-store pick-up orders will be charged $299.99 and receive the $30 gift card in store."
So online it will cost you only $269.99 (and you get free shipping) but in store it will cost you $299.99 but you get a free $30 gift card. You will need an internet connection to download the games using the game card.
Thanks to Mooser Zuzanak for posting this on the community forums.