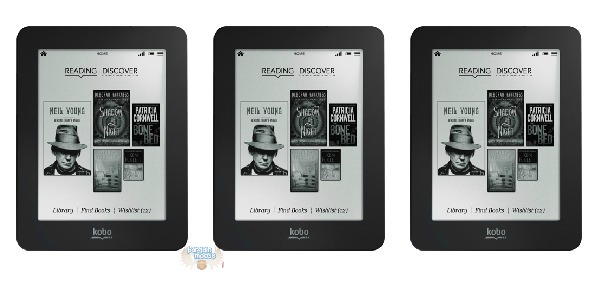 Need a fantastic gift for your teacher? Buy them a Kobo Mini. Need a belated Father's Day present? Buy him a Kobo mini. Need a gift for your friend/relative/boss/sexy barista who serves you coffee every morning? Buy them a Kobo Mini. Because the Kobo Mini is only $37.99 at Best buy Canada right now. That is $42 off regular retail price!!
Product Features:
5" non-glass touchscreen
E Ink technology
2GB internal memory
Built-in Wi-Fi and USB connectivity
Each battery charge lasts up to 4 weeks
There are limited quantities available and you cannot reserve these babies - first come first get. I price compared with Chapters who has them listed at the full price of $79.99. You seriously can't go wrong with this deal. There is a limit of three per household of these fun little gadgets and they are sure to please whoever you gift them to: like yourself.
Another fabulous bonus is the free shipping you get on orders over $20. That means this device ships for free!
(Expiry: 21st June 2013 or when it sells out)