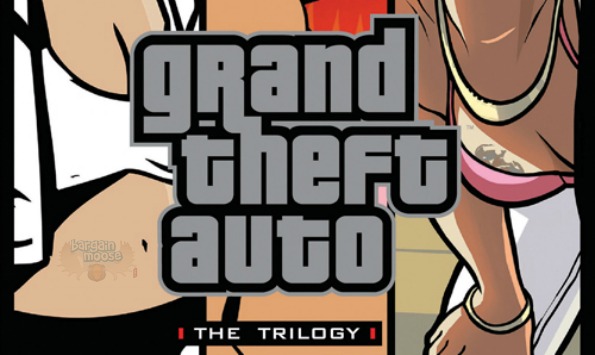 So you own a Mac computer and you can't play all the games your buddies can on their Windows computers. Well never fear, you can get a better deal than they can. Pick up the Grand Theft Auto Trilogy for the Mac for only $0.97.
This trilogy includes
Grand Theft Auto III
Grand Theft Auto: Vice City
Grand Theft Auto: San Andreas
To get three games for under a $1 is a seriously rocking deal for any Apple owners. Let me do a little price comparing for you to get across just how incredible this little offer is. Amazon.ca is selling the GTA Trilogy for the Mac for $19.99 on sale (their original list price was $39.99).
Now if this deal sells out at Best Buy, Future Shop (the sister store of BB) has the same offer on so be sure to check it out there. I have never played any of these games but I mentioned this deal to my friend Lee who said he had many good memories playing them.
Now, you cannot reserve this in store: it is online only and final sale. Shipping is free at $20 or else you have to pay shipping. I highly recommend you go through your wish list and pick something else up to hit the free shipping minimum.
(Expiry: unknown)