There's a New One-Day Sale Today @ Best Buy Canada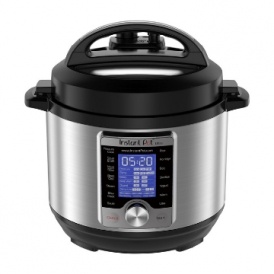 Now this is exactly how you want to kick off the first day of spring. One-day sales are back at Best Buy Canada, and there's a brand-new event happening today only!
All day long, you can score deals on small appliances, cookware, travel mugs and more.
Today's sale only runs from now until the end of the night, so there's no time to waste.
I just told my fiancé that we need new knives, and this Cuisinart 14-Piece Knife Block Set might do the trick. It's down to just $79.99!
They also have the SodaStream Source for $20 off, but it's only available in stores – so I'd check to see if there's still one available near you as soon as you possibly can.
These one-day flash sales usually happen in the middle of the week at Best Buy Canada – but we don't see them anywhere near as often as their 3-Day Sale events. So whenever one does pop up, it's really worth checking out. You never know when these kinds of deals will be back – and we'll always post about 'em right here when they're on.
Most orders over $35 ship free, but there may be additional charges for scheduled delivery. And remember, these deals only last until the end of the day. So what are you waiting for?