Christmas trees are essential when it comes to the holiday season. They change homes from drab into a Santa's Grotto. If you like to be different, then you have to check out our list of the best alternative Christmas trees in Canada.
Space Saving Flat Back Christmas Tree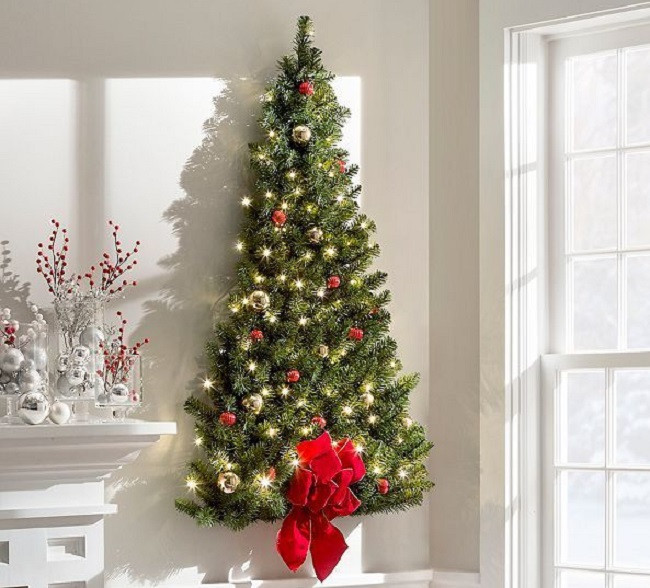 Got limited floor space? You don't have to make do with some tiny Christmas tree - all you need is a flat back one instead.
As their name suggests they sit flat against the wall, meaning they can fit in tight places. Okay, so they do look like they have been sawn in half, but once decorated with all the lights and glitz, they look the business.
Wayfair Canada have a nice selection of space saving half Christmas trees*from as little as $129.99.
If you don't have any space to spare on the ground, then grab yourself a wall mounted one* from Amazon instead, for $105.79 shipped.
Pencil Christmas Tree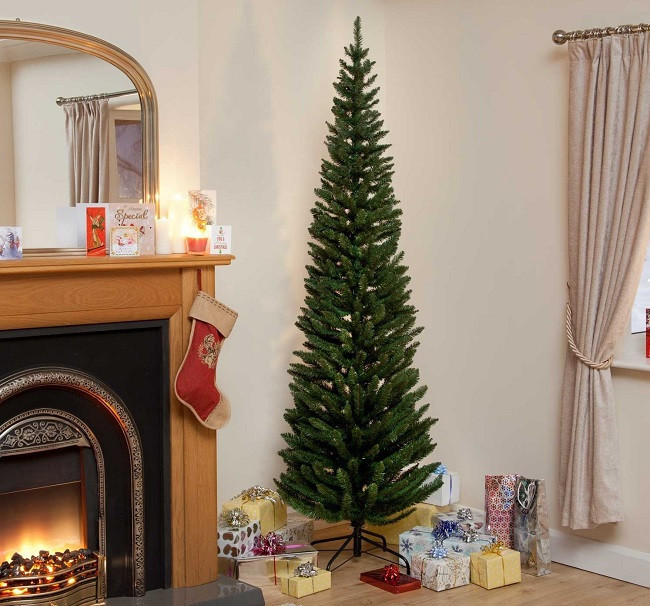 Have you seen those really slender trees? They are called pencil Christmas trees. As the name suggests, they are much thinner than traditional artificial trees.
They can be really eye-catching, and can really fit in well in a modern setting. If you're not one for decorating the tree, then one of these looks great with just twinkling lights on.
You can get pencil Christmas trees from many retailers these days, but this Holiday Time 7' Shelton Cashmere Pencil Fir Christmas Tree with Clear Lights*from Walmart is a beauty.
Pink Christmas Tree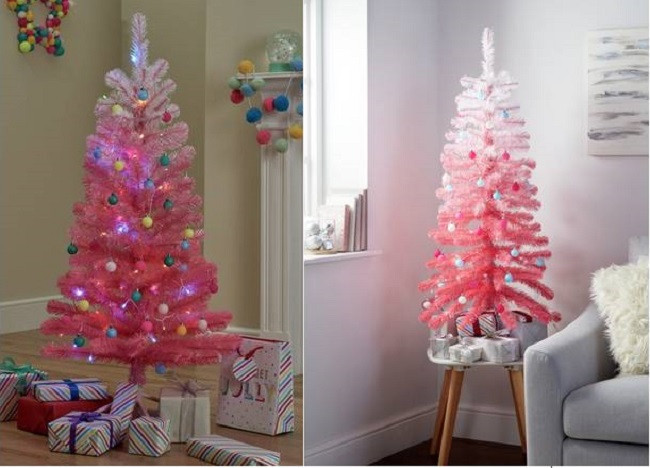 Traditional trees too boring? Step away from the green, and get some pink in your life. That's right pink Christmas trees exist and you can get one from as little as $10 from Amazon Canada*.
Upside Down Christmas Tree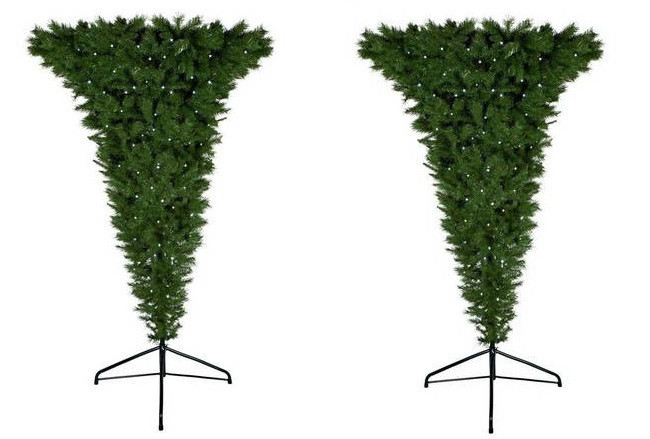 These look bizarre, but they are bound to be the talk of the town. Upside down Christmas trees not only look funky, but they are great for those of you that like to pile the presents under the tree.
Walmart*has an incredible selection to choose from, with prices from $69.97.
Sign up for our newsletter
Never miss a deal from Bargainmoose with our daily newsletter