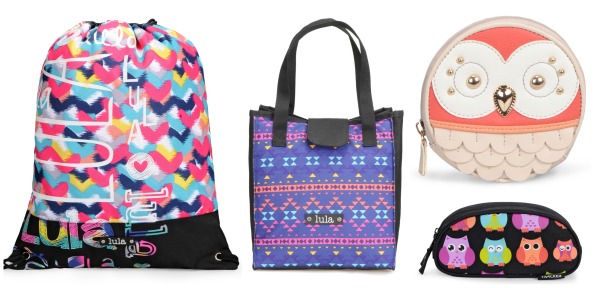 This is the first that I can honestly say ShopBentley.com has impressed me. Right now you can get up to 70% off select items, plus totally free shipping with no minimum purchase. That's all thanks to Cyber Monday and their Cyber Monday coupon code!
With items as low as $2.80, you would be crazy not to at least give this sale a chance. You can get everything from pencil cases to handbags to luggage on sale right now for up to 70% off the regular price. I headed directly to the sale section. At first I was a little disappointed that I couldn't see the comparison between an item's regular price and the sale price, but then I realized you can tell all that once you actually click in to see the item's description.
So here's your Cyber Monday coupon code to get free shipping @ ShopBentley.com:
Coupon code: FREESHIPCM
Discount: Free shipping, no minimum purchase
Expiry: 30th November 2015 UPDATE - still working as of 1st December 2015
I really  like the Lula V Print Gym Bag. It has a whole array of beautiful colours and it would really help me tote things around while hiking etc. It was originally $25.99, but during this Cyber Monday promotion you can call it yours for just $9.09.  If you like that Lula bag, then you will also like the Lula Aztec Lunch Bag which is also on sale. Shop during the Cyber Monday promotion and get 51% off this lunch bag, making it yours for just $8.40.
If you are looking for a little something to hold some pens, pencils or other supplies then check out the pencil cases that start as low as $2.80. Like this Tracker Zebra Print Pencil Case for example. It was originally $5.99, but now it is just $2.80. Plus the great part about free shipping with no minimum is that you can snag just this item and you won't have to pay any shipping fees.
Don't forget that you can spend as much or as little as you like and you will get totally free shipping with this ShopBentley.com coupon code. Plus I am not sure if this is a glitch or not, but you have the choice between free express shipping, free priority shipping or free standard shipping. You can check out all the ShopBentley.com coupon codes in our Bargainmoose forum.
(Expiry: 30th November 2015)