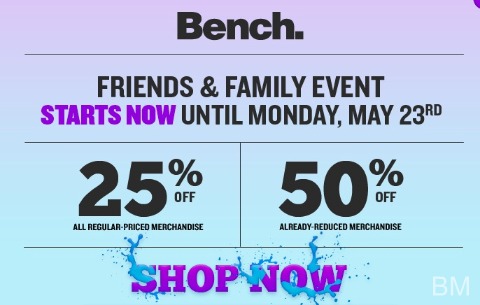 Sweet sweet deal from Bench Canada: get 25% off all regular priced items, and 50% off all sale items! This sale is valid in-stores and online, no coupon code is needed.
I love Bench tops because of their thumb holes. They are fantastically comfortable!
I really am going to be cutting back on my spending.. after my birthday :D But I just had to purchase from this sale as I enjoy Bench clothing and they had stuff in my size on sale! I bought a Mercury, two Mosley and a Potter Zip-Up Hoodie. My total without tax was $149.98. The original price of all my items totalled up is $109 + $109 + $75 + $99 = $392. So in total with buying sale items that are an additional 50% off I saved 62%!
Discounts taken off in cart.
Expires: 23rd, May 2011