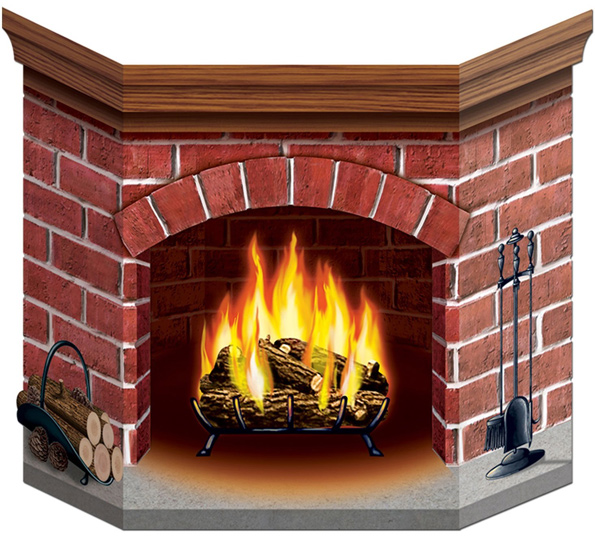 Just the other day, I was taking down my Halloween decorations and my brain started to think about pulling the boxes of Christmas décor down from the loft. I really need to make an inventory of what I have and what I need to buy this year. One thing that I DON'T have is a Christmassy solid brick fireplace. But did you know you can buy a decoration just for this – for only $12.99 on Amazon!?
The above item is a brick fireplace stand-up, which you can pop up in your living room to give it a true Christmas feeling… without having to worry about an open coal fire around the kids. The actual fireplace décor measures 3 foot by 25 inches, so it's quite a large size.
I love it! I think it's a super idea. :)
In terms of shipping, this holiday décor is sold by Amazon themselves, so if you have Amazon Prime, you're going to get this shipped to your home for free. For those of you without Prime, it's likely you'll want to make your order up to $25 or more to get free super saver shipping.
And as for the shipping times, it states on Amazon that it may take two to five weeks to ship it out. This is a bit slow, but you will have it in time for mid-December: time enough to get the decorations up in your home. However, I have always found that Amazon under promise on shipping and then tend to deliver early – always making me a happy customer!
Now, if you don't want to spend $12.99… there is always the frugalicious option here. You could make own of your own! The craft shown below uses some cardboard boxes, tape, paint and decorations, to make your very own fireplace. Isn't it cool?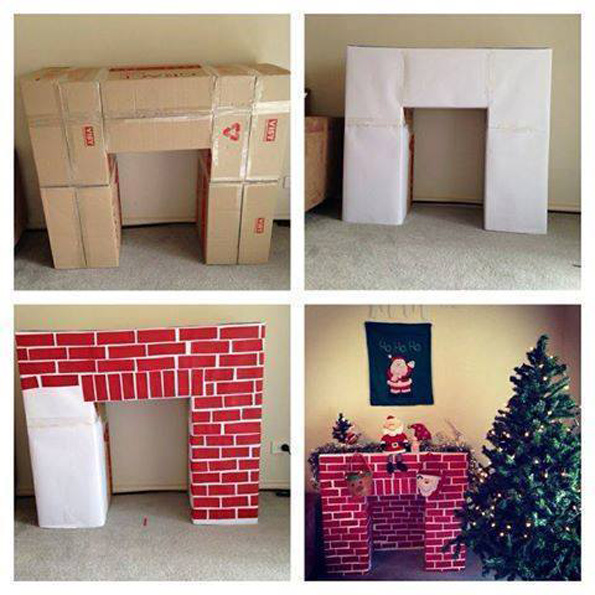 (Expires: unknown)