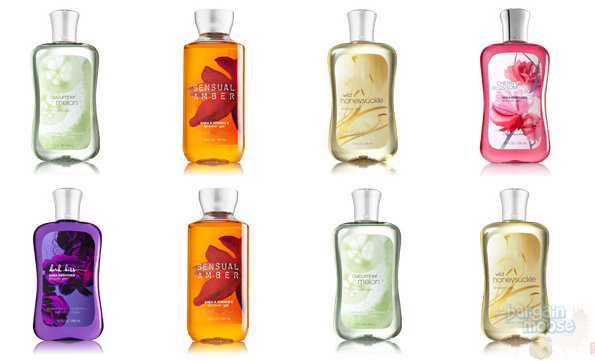 If you're heading to the mall this weekend, consider stopping by your local Bath & Body Works store. If you do, print out the coupon below and take it with you, as you will score a $10 discount when spending $30 or more.
The printable coupon is good through to the 19th of May, so valid all weekend for a spot of light shopping.
Bath & Body Works is a great place to shop when you are looking for gifts. There are so many little things that are good "stocking fillers," I'm using that term to mean any little extra thing that you can pop in a pressie, not necessarily at Christmas. For example, these mini candles are really cute, and I think there are some amazing flavours in there. I'd certainly like to try the Island Margarita, or the Sundrenched Vineyard. Such fantastic naming conventions!
How about a Coconut Lime Breeze gift set, it's a travel set with some small bottles of shower gel and lotions. The mixture of scents sound delish!
When perusing through the menu, I saw these shea socks, and had to click through because I had no idea what they were.  How cute and comfy looking are these Lambie count sheep slippers!? One of my toes is nearly poking out through my current pair of slippers, I'd love to slide my tootsies in to those lambs.
(I'm not writing any prices on the above in case the costs differ to those shown in-store)
We've got this Bath & Body Works coupon on our forums, always check there before you head in-store to make a purchase.
(Expiry: 19th May 2014)