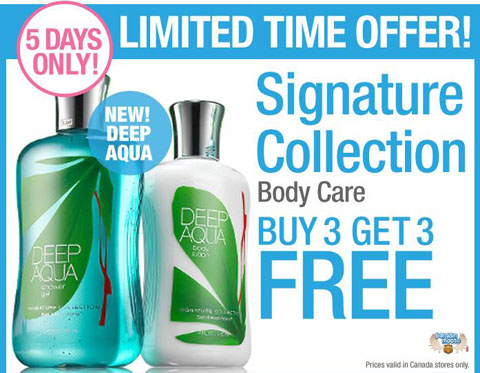 Until 24th of May, when you buy 3 Signature Collection Body care products from Bath and Body Works, you get another 3 free.
A heads up to you lovers of Bath and Body Works, they are having a buy 3 get 3 free promotion on their Signature Collection Body Care items. After having Coconut Lime Verbena as my favourite Bath and Body scent for the past 5 years, I have a new favourite in their Sweet Pea scent. Their Sweet Pea shampoo and conditioner leave such a soft scent in my hair.
Remember that if you are buying online from Bath and Body Works, they ship from the US and customs and duties may be applied, so this might be more appropriate as an in-store offer for Canadian shoppers.