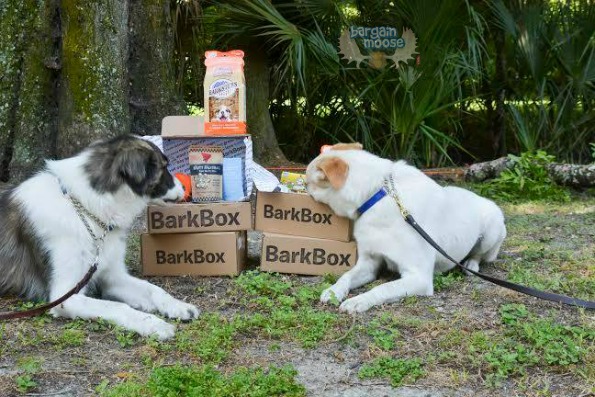 If you love your pup, and I know you do, you might want to consider this cool, new subscription box full of toys, gifts, gadgets and more for your dog. It is called BarkBox and works very similarly to other subscription boxes, such as the beauty, healthy snacks or adult toy boxes you may have seen. I found a coupon that will get you $10 off any subscription, so this might be the perfect time to check this out. You know Fido will thank you.
Click here to order @ Barkbox.com now
Coupon Code: fbruv10
Discount: $10 off
Expiry: Unknown
While I say Fido, I'm being pretty general as most of the dogs I know have exotic or names that aren't typical to dogs. My dog is named Ruby, which was the name I would have named a girl had I had one, and since I didn't, my girl dog got that moniker. Ruby is less than two years old and still very playful. She is so intelligent that if I ordered her a box like this on a subscription, I bet after two months she'd get excited going to the mailbox. I think it would be exciting for my kids to give this to her too, since on her first birthday they wanted me to do a full out party for her with a cake and such. I accidentally told them the wrong birth date so we missed her birthday, but I know for her next one, they'll be ready and asking for something fun for Ruby!
I think this would also make a fantastic gift for a friend with a new puppy, or even a wedding shower gift for a dog lover. Each month, you'll be getting a box full of fun stuff for your dog and a portion of the proceeds from each box you buy go to dogs in need. And before you ask what I mean by that, check out theirA good cause page to see what they have done to help.
To get started, you choose the size of your dog and your subscription type. While it says free shipping, that is only in the U.S., and shipping will be $5 a month to Canada. So, you can count on the totals being $34 for one month, but with coupon that comes down to $24 total. The three month subscription is $24 a month ($77 total with coupon and shipping), the six month subscription is $19 a month ($134 total with coupon and shipping) and the one year is $18 a month ($266 with shipping and coupon added).
Personally, I'd start with the one month to see what you think and since you are getting the best discount on it with the coupon.