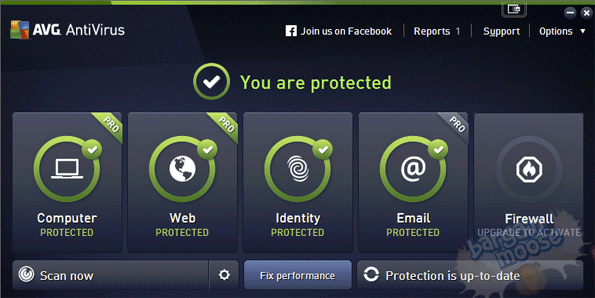 Many of us are sitting at our computers right now, browsing the internet with some sort of anti-virus program running. There are a number of choices when it comes to anti-virus software, but one aspect that always reels people in is a freebie on a reputable program. That's what you can get just now from AVG – they're offering a completely free one year subscription to their 2015 Anti-Virus software!
I last wrote about a freebie similar to this back in September 2014 here, though that was the AVG Internet Security software at that time. This time it's the anti-virus that's free!
Here's what you need to do to get this program for free:
Scroll down to the "INSTALLATION FILES (PAID VERSION)."
Click on your chosen AVG version.
Download and install the program.
Apply the license key ABLAD-A2XEL-DUIGR-AIMDV-TAKLW-3WIDO to activate.
I've just tested this out and it is working well. As you can see at the bottom left of the screenshot below, it says it's good to June 2016 – that's the full year's subscription.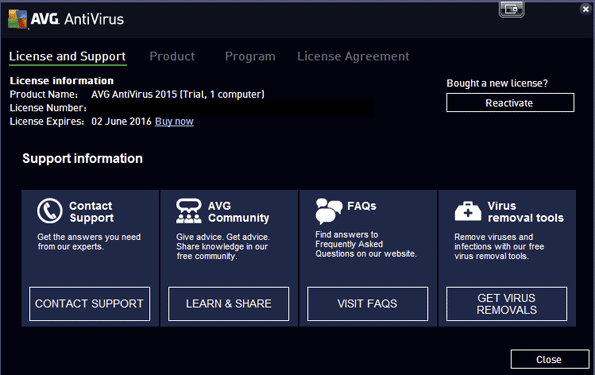 AVG's site states that they currently protect 202 million active users! That's a heck of a lot! That number just goes to show you that this is good software, used by millions of people all over the world. Now, not everyone LOVES it, there are some dissenters out there. But for basic home use, it does the job.
To show you an example of the value of this freebie, check this out. You can buy the same items (albeit for use on 3 accounts) for $49.99 @ Best Buy Canada just now. Here, on AVG's own site, you'll pay $39.99 for this software, the full version. So if your current anti-virus subscription is about to expire, or you just need a new piece of anti-virus protection for a new computer, this deal could come in very handy.
(Expires: Unknown)