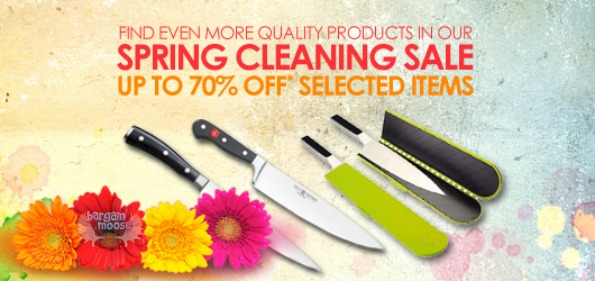 Ashton Green is having an amazing spring cleaning sale, with up to 70% off select items, and some of them make great Mother's Day gifts.
What I love about Ashton Green is all the unique, but functional items they sell.
Check out this whimsical cupcake stand, which is a great way to display your freshly baked (or bought) cupcakes. Get it now for only $20.99, regularly $34.99.
This collapsible pie cutter can stay at home or travel with you and your freshly baked spring pies. Cut it how you like it into two, four, six or eight pieces. You can even leave it in the pie to make sure the pie filling doesn't leak out between servings. Get it for only $8, regularly $24.99.
Make your own ice cream and get a workout too, with this play & freeze ice cream maker. All you need is your own natural ingredients, rock salt and ice, plus the power of your and your friends shaking arms and you'll have the freshest homemade ice cream in mere minutes. Get it for only $23, regularly $49.99.
Shipping is $15.
(Expiry: Unknown)