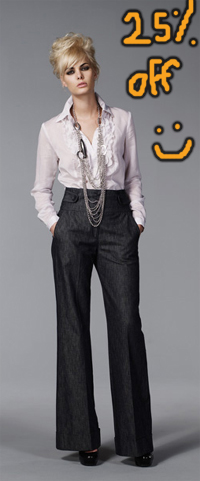 I'm going to blog about another small Canadian boutique. This time, it's ShopAria.ca. Shop Aria are a Canadian Couture site, which sell a wide range of fashion and clothing items. They also sella range of jewelry. Now, it wouldn't be a post on Bargainmoose unless there was a deal involved, so here it is:
Where:

Shop online @ Aria Boutique

Discount:

25% off

Coupon Code:

09loulou

Expiry:

Unknown
The coupon code terms say this: "The discount only applies if the cart's Subtotal is at least 0 or higher." Well, that's to be expected!! :)
I've just tested the promo code in my cart and it works for the 25% discount. I even tried it on one of the products from the clearance sale section, and the promotion code worked on that too! Aria Boutique even give you free shipping all across Canada!! :)
I will say that because this is a unique designer clothing boutique, you're not going to see cheap prices. But, if you are a fashionista who loves unique clothing, you'll know that you pay for what you get.