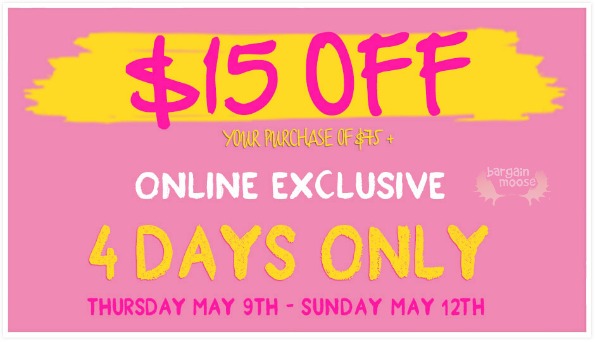 For four days online, get $15 off your purchase over $75, online only, at Ardene.
Spending $75 at Ardene will take a lot of work. You can get such great deals everyday as it is, so adding another $15 off is like the cherry on the top of the cake.
Tank tops are regularly $9.50, but you can get two for $15, like this mustache and shades tank.
Denim shorts, like these distressed ones, are regularly $22.50 each, but get two for $40.
Underwear is regularly $6.50 each, but get three pairs for $15, like these wild heart hipsters.
Add some shoes, like these floral insole flats, regularly $14.50 each, now only two for $20.
So, buy two pairs of denim shorts, two tanks, two pairs of shoes and three pairs of underwear, which would normally cost you $112.50, for only $75 with all your discounts.
Shipping is free over $50 so you'll score that deal too.
(Expiry: 12th May 2013)