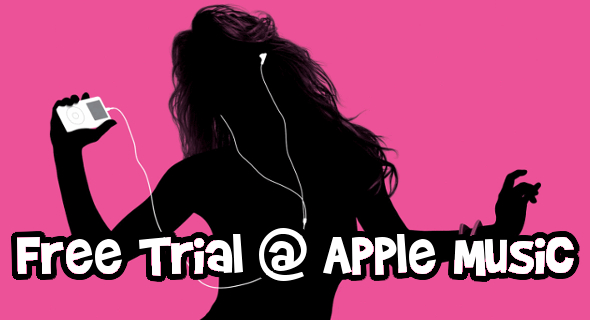 Apple Music Canada has launched a 90 day free trial so you can try their music streaming service without paying their $9.99 monthly fee - just to be sure you love it before you buy it.
Have you heard of Apple Music? If you have yet to try it out, now you can - for free. Apple Music Canada is a monthly service to listen to music anywhere you go. This Apple Music subscription is much like Spotify and other music streaming services, but for 3 months you don't have to pay a cent. This is the perfect music membership for families since up to 6 people can listen using iCloud Family Sharing. While this Apple Music service is rumoured to be available on Android devices this fall, for now Apple Music is only available on the following:
iOS
watchOS
Mac/PC through iTunes
If you are using iOS, you will need to make sure you have the most updated software to use Apple Music. The most updated software is 8.4. Just keep in mind that this service does require sign up and will automatically renew and cost money if you don't cancel your subscription within the 3 months. Apple Music will cost $9.99 monthly for just one person or $14.99 for the family membership which allows up to 6 people to use it.
You can turn off auto-renewal in your account settings to avoid incurring any costs at the end of your Apple Music 3 month free trial. Getting to your account settings to cancel is simple:
Apple Music > Account > View Apple ID > Subscriptions > Manage > Automatic Renewal > Turn Off
After your three months is up you may want to shop around for another music streaming app. Apple Music has similar rates to other music apps like Spotify, but Apply Music is definitely a better deal if you want to share it with more than one other person. So fire up your iPhone, iPad, iPod touch, Mac or PC and make sure you have the most recent update to enjoy 90 days of free music. Avigayil had some difficulties downloading this freebie to her PC, so beware of PC glitches with your iTunes. The promo says you need version 12.2 of iTunes, yet Avigayil's iTunes is telling her that 12.1.2 is the most recent version available, and it will not allow her to download it. Bummer!
If you love the service, you can continue to pay for it using your iTunes balance. For easy payments, load an iTunes card to your account. The fine print on the iTunes cards even says that the cards work in the iTunes Store, App Store, Mac App Store, iBooks Store as well as towards an Apple Music Membership.
(Expiry: unknown)