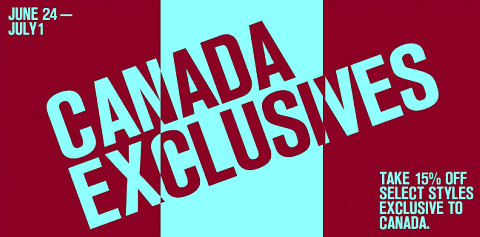 American Apparel Canada is having another sale! Seems to be feast or famine with those guys. Anywho: this time they are celebrating that illustrious holiday that makes us all proud to be Moosers, Canada Day! They are offering 15% off select styles that are EXCLUSIVE to Canada, meaning no one else has them.
Though it is very blatantly written all over the sale I will reiterate the basic facts. To get the 15% off you enter the coupon code at checkout and your discount is then applied at checkout. Also, shipping becomes free when you purchase $75+
Coupon Code: CANADA10
Discount: 15%
Expires: July 1, 2010
For those of the fem persuasion, check out this Hoody Dress. For those days you really don't feel like doing anything but laying on the couch reading books or watching the tube, this is like the PERFECT "I am PMSing so leave me alone" relaxing outfit! Hehehehe. I want one!