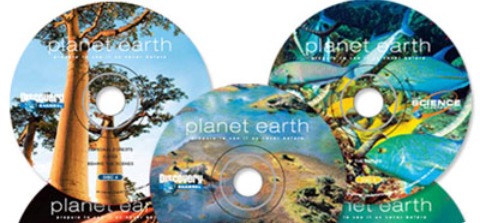 This is a beautiful Blu-Ray DVD for all nature nuts. Originally priced at $124.98 it has been discounted to $43.49! That is a 65% savings! It is an 11 part series narrated by Sir David Attenborough. It presents the planet earth in all it's beauty.
Don't know much about the documentary? Here is a snipit of info Amazon gives on it:
Each 50-minute episode covers a specific geographical region and/or wildlife habitat (mountains, caves, deserts, shallow seas, seasonal forests, etc.) until the entire planet has been magnificently represented by the most astonishing sights and sounds you'll ever experience from the comforts of home. Accompanied by majestic orchestral scores by George Fenton, every episode is packed with images so beautiful or so forcefully impressive that you'll be rendered speechless by the splendor of it all.
I am quivering in my seat just thinking of it!