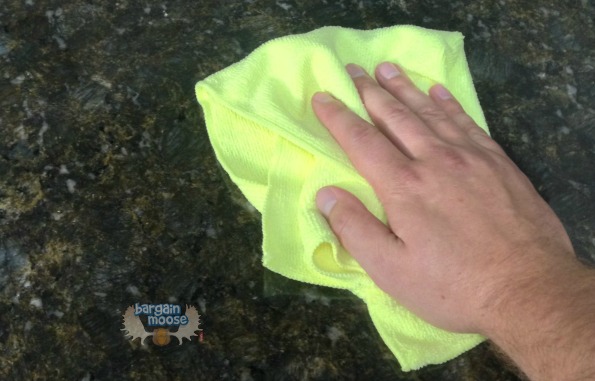 Clean easily without chemicals with Zwipes cloths and pay only $17.62 for a pack of 24, regularly $29.99. I price compared these cloths for you and found them for sale at Factory Direct for $1.99 per one cloth. Otherwise, I didn't really see them at other Canadian online retailers.
If you are doing some spring cleaning or moving like I am, or just like to have cleaning cloths on hand to help with all your jobs, then this is really a great deal. If you ordered them individually from Factory Direct, you'd pay $2 a cloth, making your total for 24 cloths $48. This is a substantial savings.
Basically, these are plush, soft microfiber cloths that can clean almost anything without having to use cleaning chemicals. It leaves a lint and streak-free shine and won't scratch your surfaces. It is also incredibly absorbent and absorbs eight times its weight in water and dries in half the time it takes to dry with a regular towel. You can wash these and reuse them hundreds of times as well. You can keep some in your garage, your kitchen, your bathroom, even in your car.
I am highly considering taking advantage of this deal as I have three boys who spill and make messes, a lot! This morning I cleaned up an entire can of orange pop off the floor and it took an entire large towel and quite a few paper towels. Using this is much more environmentally friendly, simply because there is less waste of the paper towels and less to wash with the tea towels that are just not that absorbent.
Shipping is free from Amazon on orders over $25, so I'd recommend picking up a pack for Dad, as you know Dads love Father's Day gifts that are practical.
(Expiry: Unknown)