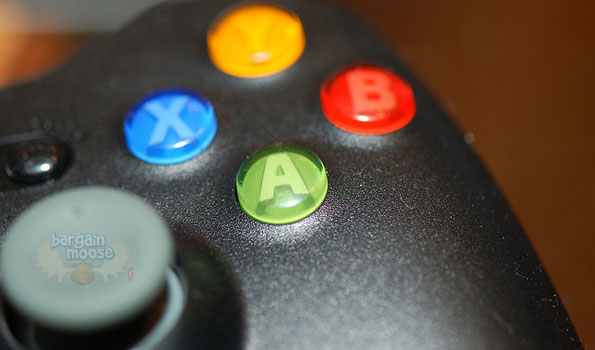 Love to game on the computer? Then grab yourself the Xbox 360 controller for Windows now on sale for just $29.95 (reg. $39.95) at Amazon. Shipping is free as well.
First thing's first: don't confuse this remote with the one designed for the Xbox 360. It's an Xbox 360 controller that is only compatible with a Windows computer as you need to plug it via USB to get it to work. In case you're wondering about its compatibility with Windows, then not to worry! It's fully compatible with Windows 8 as well and of course, features an ergonomic design for a more comfortable gaming time and also has an integrated headset port that you can use for Xbox LIVE play.
Do keep in mind that this controller is a wired one. If you want a wireless one, then you could get it on sale for $47.99 (reg. $59.95) at Amazon. This is a great price as well as Best Buy is selling it for its full price of $69.99.
The great part about getting this remote is that you could try the top Xbox 360 games without having to invest in a buying the Xbox 360 console. In fact, the cheapest Xbox 360 console I found is the one bundled with Peggle 2 for $179.99 at Best Buy and the cheapest Xbox One console I found is the refurbished Xbox One with Kinect for $349.99 at the Microsoft Store. So,  grabbing just a remote and a game is definitely a much budget-savvier way of still getting to get the same gaming experience.
Out of 224 reviews on Amazon, this controller has also accumulated a 4.6/5 star rating with reviewers praising it for its comfort and for how fast it connected to their computer. Many of these reviewers also talked about their initial apprehension of switching from a console to a PC gaming experience but that this controller made the switch a seamless one! One reviewer even mentioned loving this controller more than the PS3 one -- a blasphemous comment but an enticing one nonetheless! :P
Speaking of Amazon, don't forget to check out Brooke's post on the 8 Tricks for Finding Free Stuff on Amazon.ca.
(Image Credit: Paladin27)
(Expiry: 20th July @ 5am)