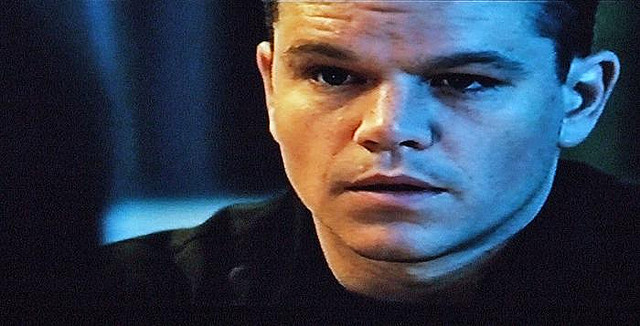 I was hoping for a beautiful, sunny weekend, but I don't think it is in the cards. I see the dark clouds moving, the trees wavering from side to side, plus the Weather Network tells me there is a 90% chance of thunderstorms and that it will only be a high of 8 degrees tomorrow! Those are some good indicators of a weekend spent inside. While I will probably do some cleaning, we will probably relax with a few movies. I wish I had this Bourne Trilogy set from Amazon now, but I'll get it and have it for the next weekend that's not great weather. Regularly $57.99, it is on sale for $17.99.
The last time we blogged this set on sale was in 2012 and it was 57% off. It is now 69% off. While I didn't find it at other stores with quite as high of a regular price, this price blows all of the other stores that sell it out of the water.
If you don't know the Bourne series, what rock are you hiding under from Matt Damon? While this type of action adventure is not usually my cup of tea, I have two words: Matt Damon. That man is not just eye candy, he is talented eye candy and the movies really do have a cool storyline that excites men and women alike. I think I'm going to buy this set for my hubby as a Father's Day gift, as he loves to lay in bed and watch a day full of movies (when he can!).
As Amazon states, these movies are non-stop action and I would agree. So would the 78 other reviewers who gave it a five-star rating. Or the other 14 reviewers who don't like to give anything full perfection and rated it a solid 4 stars. There are only 3 other reviewers who gave it a 1, 2, and 3 star review. Those people are just negative nancys.
This is the blu-ray version and reviewers say the quality is quite amazing and that is the only way you want to watch a movie like this.
Just to give you a few comparisons on price: Walmartsells this for $22.97, but you'll have to get your cart up to $50 to get free shipping and Best Buy sells it for $44.99.
Shipping is free once you've got to $25, so you might want to find a few add-ons to get your total up there.
Photo credit: Chris Beckett
(Expiry: Unknown)