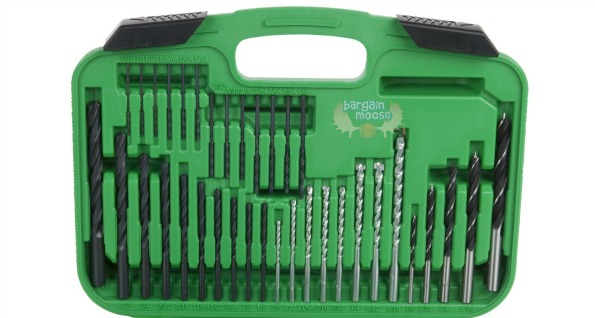 Spend $100 on Hitachi tools at Amazon Canada and get a $30 discount at checkout. Spend over $200 and get $60 back. Tools make an awesome Father's Day gift, as my husband has told me many, many, and many times.
My husband is a diy-er and tools are important for doing all of his projects. If he got a new tool every day of the week, it still wouldn't be enough for him. I know nothing about tools, but I can tell you the prices they are on sale at Amazon!
This 120-piece drill and drive set is a great deal at almost 50% off. It has great reviews and goes with your other Hitachi tools perfectly. Was $60, now $33.71.
This gas-powered straight shaft grass trimmer is 50% off and you'll actually get $60 back because you spend over $200. Was $478, then $238, now $178 - a $300 savings!
All men love saws and this 18 volt jig saw with charger and case is on sale at Amazon. Was $360, now $113.52, but you'll get $30 off and pay only $83.52. What an awesome deal!
Shipping is free on purchases over $25.
(Expiry: 16th June 2013)