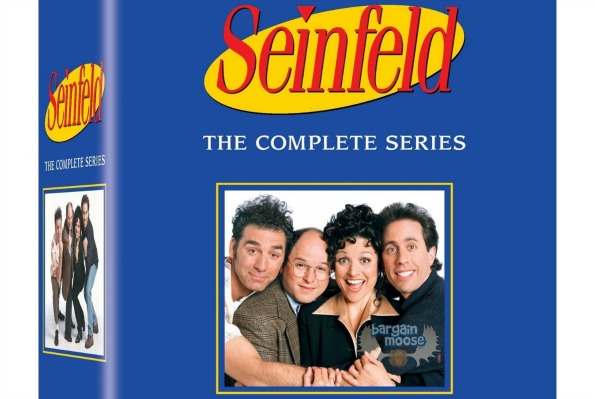 Retro TV shows are the best. Retro TV box sets are even better. The Seinfeld: Complete Box Set is on sale for $49.99 down from $149.99 on Amazon.ca and with free shipping.
Here is another great gift for the hard to buy for person on your list - years worth of laughs from a comedy legend like Seinfeld. The series is worth buying on DVD since you can watch your favorite episodes instead of whatever is available on a given day on TV. You can also lend discs to friends and family.
The 180 episodes of Seinfeld are not available on Netflix as of yet or any other free streaming media. Even if there is a deal for it to come to Netflix or similar they may not make all of the episodes available all of the time. The DVD box set also has a few extras like bloopers and deleted scenes, which will appeal to die-hard fans of the series. It also comes with subtitles in several languages for the hearing impaired.
There are lots of positive reviews to choose from on Amazon.ca and very few negative. There are 53 reviews of this product and there is one low review of 3 stars. The 3 star rating was only because the buyer switched the menu to Spanish and was unsure of how to change it back.
One reviewer had this to say :
Great series, great price. Seinfeld is a show you can watch over and over again. I'm constantly referencing real life situations to specific episodes. The ensemble cast was perfect and the 'show about nothing' covered such a wide swath of situations not normally seen on sitcom tv. The box set is wonderfully packaged in a compact and easy to access format. Looking forward to getting through all the extra material on the dvds. Highly recommended buy!
With savings like this it is an easy option to give the 90s tv fan in your life the gift of watching their favorite show about "nothing" this season.
(expiry: unknown)