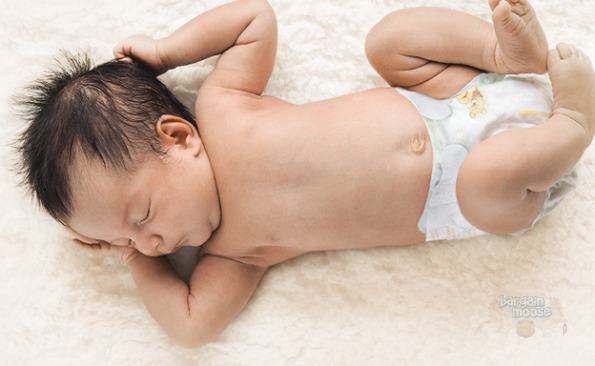 Amazon is currently having a great sale on select economy packs of Huggies and Pampers Diapers right now, and it's worth checking out. Most sizes seem to be available as of this posting, but they'll likely be gone soon, so act quickly and get these while you can. One of the varieties that's currently on sale is the Pampers Swaddlers Diapers Economy Pack Plus - they normally sell for $50.99, but you can get them now for $32.33! You'll also qualify for free shipping.
Here are the other varieties of diapers that are currently on sale at Amazon right now:
These aren't some obscure branded diapers that are on sale - they're Huggies and Pampers, some of the most familiar brands out there. With free shipping, this is a great deal. There are times when you'll see these diapers go on sale at certain retail locations, but these are some really great sales (plus you won't have to go anywhere to get these diapers from Amazon).
WalMart have these diapers on sale for the same price (as a part of their anniversary sale last week), but only certain sizes are currently available. However, Amazon currently has more sizes available (at the time of this posting). To compare, it would cost you $31.99 to purchase a much smaller box of Pampers Baby Cruisers (80 count) at Babies R Us, while you can get the bigger Pampers Cruisers Diapers Economy Pack Plus (152 count) for just $0.34 more.
I've included a brief review of the Pampers Swaddlers Sensitive Diapers Economy Pack Plus from a satisfied Amazon customer below:
My little one has sensitive skin and from all of the diapers we tried for him swaddlers were the best at keeping any moisture off of his skin. I also think the aloe and vitamin E help keep his bottom nice and pink instead of red. I no longer buy any other diapers.
This sale may not be around for too long, so if you need to stock up on some diapers for your child, this is the perfect opportunity to do so while saving some cash. I hope you all enjoy your day today!
(Expiry: Unknown)