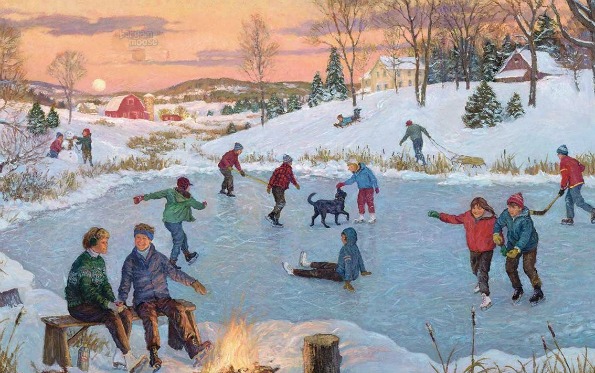 Amazon Canada has a sale on White Mountain 1000 piece puzzles. The discount is around 30% off most of the puzzles and that makes these some of the best priced puzzles of this size I have seen lately.
This White Mountain Puzzles Birds of the Backyard was $16.66 and is now $11.49. It has tons of beautiful birds on it and is educational as well. My favourite type of puzzles are more holistic where you work towards one overall picture. This White Mountain Puzzles The Olde Skating Pond is a beauty and is on sale for $10.40 (originally $14.95).
Looking for a fun puzzle to do with your family? This White Mountain Puzzles Candy Wrappers would be my first choice because the subject matter is so yummy. Originally $16.95 it is now on sale for $11.99.
As for a price comparison: the cheapest 1000 piece puzzle I could find on Chapters was a $15 planets puzzle (which I bought). Most were several dollars above that. In our local games store my husband was looking at puzzles for me (as I am a puzzler) and he found the price for all 1000 piece puzzles was over $20 a puzzle. Usually they were around the $22+ range. These prices are very good for this size of puzzle.
Get free shipping on orders of $25 or more.
(Expiry: 3rd November 2013)