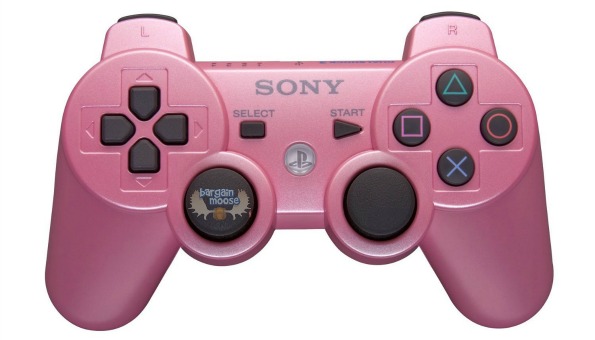 Amazon has the Playstation 3 Dualshock 3 controller on sale for only $39.99, was $54.99. I price compared and most Canadian stores sell this controller for over $50 so you are saving a minimum of $10 here.
If you are wondering why you need another controller for your PS3 and why this one, I'll tell you. Do you regularly break up fights over the controller? Do you regularly pull your family room apart looking for the controller? Do you dislike the boring controller you have? If you've answered yes to any of these questions, your life is very similar to mine (except you can substitute controller for cell phone, car keys, purse, baby wipes, bottle of vodka).
What's great about this controller is that it is wireless and has pressure sensors in each action button and motion sensing technology. This means that you actually feel every hit, crash, explosion and movement in your hands, making the game feel much more realistic. Its like you are part of the game.
You have a number of choices of colour, including:
Shipping is free on this item.
(Expiry: 3rd November 2013)