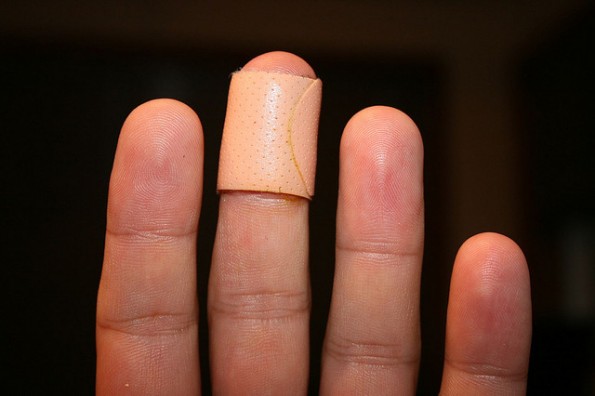 Amazon has a great deal on Band-Aids if you want to stock up! Get a pack of six boxes of 20 Band-Aids each in the Cars style for only $8.30, with a regular price of $23.94.
If there is one thing you need to stock up on in a house full of boys, it is Band-Aids. My kids are always getting hurt. I swear there is so much blood on the sidewalk in front of my house, we could start a blood bank. My boys are always tripping over their own feet, tripping each other and tripping over all the toys they leave everywhere. On an average week, we have about 4 skinned knees in this house. This doesn't include my husband or I, who also trip on the kids and their toys, but we just break things (like toes), as my husband did last week tripping on a toy.
While I'm all about simpleness, the Cars bandages would go over well in my house as my kids like to have pictures on their Band-Aids. Something about Mater that makes their tears turn into a smile. You don't just have to use these as cut covers either. Band-Aids are great for crafts too. In fact, when I was a kid, I had Band-Aids in my sticker book.
I found a 20-pack of Cars bandages at Well.ca for $4.99 and at Walmart for $3.82. Basically, the price you'd pay for two boxes at this store, you'll get six from Amazon.
If you need a review:
These bandaids are thick and are a great quality. My kids want to put them on every little scratch though so going through them rather quickly.
This might just motivate you to know that you need a package of 120 Band-Aids. In fact, with free shipping over $25, you might want to buy three or four packages to get those fees dropped. What could you do with 360 Band-Aids? I'm sure your kids would know!
(expiry: unknown)
Photo credit: Jugbo