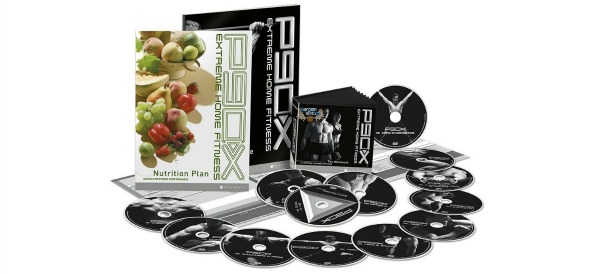 Get Tony Horton's 90-day extreme home fitness workout DVD program for only $59.99, was $139.99. I price compared at stores like Walmart and Canadian Tire, and both had it for the $140 price, so this is an amazing deal.
I've heard so many negative comments about P90X. However, when I say negative comments, these comments are mostly "my legs are on fire", "I felt like I was going to die", "my arms feel like string cheese". So, these negative comments are actually positive ones, since any workout worth its salt is going to make you feel this way afterward. I remember the day after my first boot camp where both my arms and legs and my abs were so sore, I couldn't sit. I'd try to sit but my legs would give out and when I would try to use my arms as support, the result was a very flimsy flop. I am almost certain P90X can do the same for you. There are no results without the pain.
What's so great about P90X? The routines are mixed and matched, so you are constantly confusing your muscles, which means you will not plateau. Not only do you get twelve intense workout DVDs, you'll also get a three-phase nutrition plan. Exercise and diet go hand in hand if you want to get in shape.
This item will ship free, as it beats the $25 threshold for free shipping.
(Expiry: Unknown)