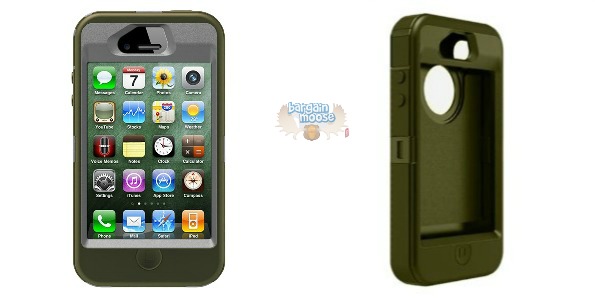 If you need a case for your iPhone 4/4S, the Otterbox Defender is an amazing case. Amazon is selling it for only $27.24 and my husband just bought one a few weeks ago for $70 at Rogers, so this is an amazing deal. There are other colours where the price varies a little, but you'll get it for about $26 - $28.
My husband needed a sturdy and secure case for his phone after two of his Blackberries lasted only a year each. One died a slow death after a concert in the pouring rain, the other just didn't have a chance. He also bought me an OtterBox for my Samsung phone when it began acting funny, after constantly being stolen by my kids.
With three layers of protection, you still have complete access to the phone. It has a built-in screen protector and port covers to keep out debris. The silicone case is meant to absorb the impact when the phone is dropped. Not just durable, it looks good too, and comes in a variety of colours.
They also have this case for other types of phones (as I've mentioned), just do a search for OtterBox.
Get free shipping for this item.
(Expiry: Unknown)