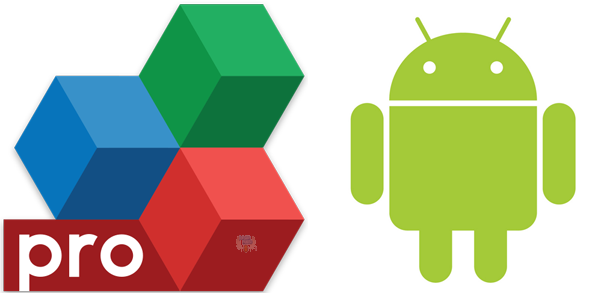 Do you have an Android phone? Whether it's a Samsung Galaxy, an HTC Touch, or another cell phone or tablet that isn't made by Apple, it's easy to see why Android devices are so popular - they're not nearly as expensive as Apple's iPhones and iPads, and they're also very user-friendly. Today's deal from Amazon Canada is for OfficeSuite Professional 7, a highly rated and very convenient program suite for Android devices that can allow you to work on documents while you're on-the-go. Normally $15.44, you can now download this program straight to your Android device for just $0.99!
Along with its easy-to-use integrated file browser, OfficeSuite Professional 7 for Android devices is one convenient software package. It's compatible with the following formats for text files: Microsoft DOC, DOCX, DOCM, RTF, TXT, and LOG. Spreadsheet files in the XLS, XLSX, XLSM, and CSV formats are also supported. Power Point and other presentation formats supported include PPT, PPTX, PPS, PPSX, PPTM, and PPSM. This program for the Android also supports PDF, EML, and ZIP files, and is Microsoft Office 365 compatible.
It's always helpful to have a program like this on your phone. When you're away from the office and you receive an email attachment on your Android device, it can be a bit of a challenge to check out or edit these documents, especially when it needs to be done in a timely manner. Thankfully, with OfficeSuite Professional 7, you can do that with ease, and if you rely on public transit to get you to your workplace every day, you can work on your projects during your commute!
OfficeSuite Professional 7 is currently on sale at the Google Play Store for $7.87. I've included a brief review of this Android program from a satisfied Amazon customer below:
There are a few things this app won't do but what it does blows all other apps of its type away. It's actually worth using. Nice clean presentation. Easy to use. I mainly use it for the word processor for writing on the go. With the exception of some formatting shortcomings, it's quite good.
For $0.99, you simply can't go wrong! I hope you all enjoy your Tuesday, my fellow Bargainmoosers!
(Expiry: Unknown)