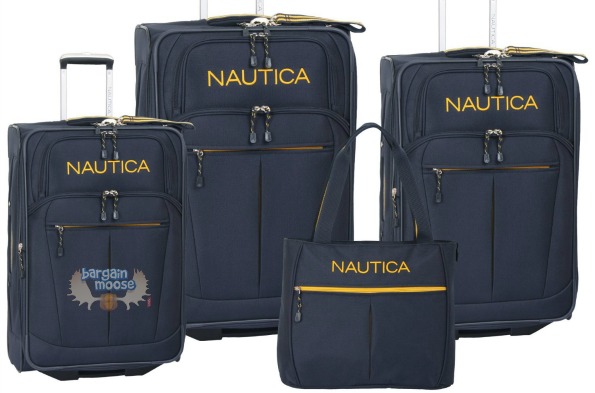 Get up to 75% off Nautica Luggage at Amazon.
Whether you are looking for one piece or a set, Amazon has some great deals on Nautica luggage. I searched the web for price comparisons and unfortunately couldn't find any, so you might have to take Amazon's word for the price reductions, unless you know how much Nautica luggage sells for regularly. Also, be aware that some of the pieces won't ship for one or two months, so if you are leaving next week, don't count on your luggage coming before that.
Nautica sells a variety of colours and both soft and hardside luggage. Some of the best pieces I saw were:
I like that this luggage is unique with bright colours and styling and the Nautica name plastered across it.
Shipping is free on any of these items.
(Expiry: 28th February 2014)