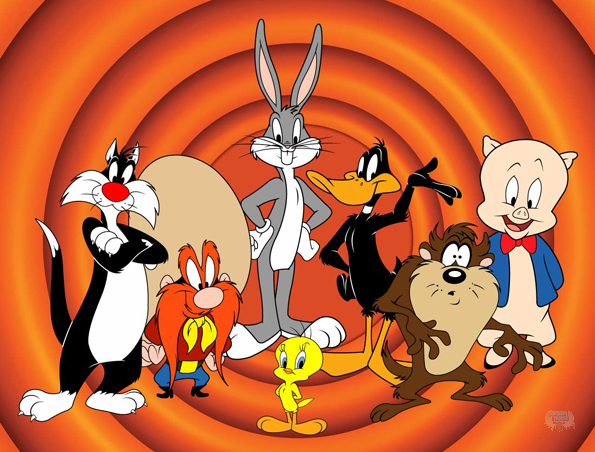 Good morning, everyone! Amazon is having a really great deal on Looney Tunes: Platinum Collection Volume 1 Blu-Ray sets. Normally selling for $66, you can now get this Blu-Ray set for just $18.99 (plus $1.99 shipping). If you've ever been a fan of Looney Tunes cartoons, then you should check out this deal! In my opinion, these classic cartoon shorts are timeless, and can be watched multiple times (I know I did when I was younger and watched an hour of Looney Tunes every Saturday afternoon on Global).
This classic Blu-Ray collection features some nice extras, including a small book that details the history of several Looney Tunes characters, and even a small shot glass! This limited edition set is also numbered, and includes 3 Blu-Ray discs filled with classic cartoon characters like Bugs Bunny, Yosemite Sam, Daffy Duck, and others.
My girlfriend actually bought this exact set on Amazon approximately 18 months ago when it was on sale for roughly $32, and she's still very happy with her purchase (even though today's price for the Looney Tunes: Platinum Collection Volume 1 On Blu-Ray is lower, she was still able to save a decent amount of money). It's a very cute set that would compliment any Blu-Ray collection!
At Future Shop, the Looney Tunes: Platinum Collection Volume 1 On Blu-Ray costs $53.99. I've included a snippet of a review of this classic collection of Looney Tunes cartoons from a satisfied Amazon customer below:
I absolutely love having this set. Nowadays, whenever you watch "The Bugs Bunny & Tweety Show," you get the same cycle of watered-down, ultra-politically correct cartoons. This set reminds me of what cartoons were about. The music, and special features regarding music are unreal! I feel like this set is more for die-hards rather than just the casual fan. Regardless, the enjoyment that it has provided myself and my family make it well worth the price.
This deal won't last long, so check it out before it's too late. Happy hunting, Bargainmoosers!
(Expiry: Unknown)