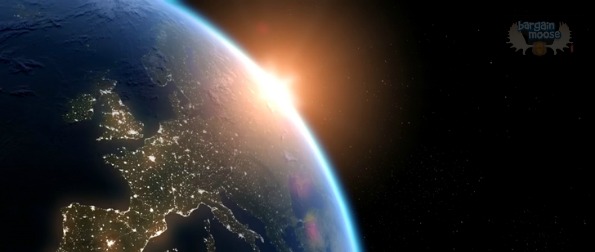 Amazon Canada is my go-to place for entertainment usually, and they rarely disappoint. Right now they have the BBC series "How the Earth Changed History" (Blu Ray) with Iain Stewart on sale from $43.98 down to just $24.99.
Oh my goodness, I can barely type about this series without screaming my wee little head off. See, this series was on my birthday wishlist if it fell below $26, which it now has, and so my hubby has bought it for me for my birthday: *WEEE*! I am a massive BBC Nature fan and my first love was Iain Stewart's Earth Biography series. It was the catalyst for our vacations to New Zealand and Iceland. I know, massive fangirl here.
So, to find that he did another series for the BBC, and that it was on sale for such a reasonable price made my heart nearly stop. I price compared this series with HMV, which sells the blu-ray for $35, Chapters has it for $35.18, and the BBC Shop itself has it for $35.98. You are saving an extra $10 on their prices.
The series is structured around water, wind (air), fire, and deep earth which plays nicely with the four elements. The fifth episode focuses on human interaction with the planet. I know the first four episodes are one hour each, and I assume the fifth episode is as well, so you get five hours of glorious footage and fantastic narration for only $24.99.
Get free shipping on orders of $25 or more.
(Expiry: Unknown)