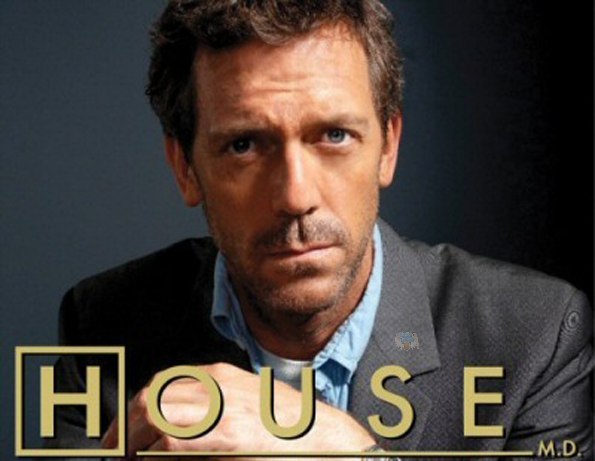 *We are bumping this post about Amazon's house, which is now $5 cheaper than it was when we blogged it before and it sold out. Get it while you can Moosers!*
Good afternoon, my fellow Bargainmoosers! Today's deal on Amazon allows you to get House: The Complete Series on DVD for $74.99 (was $229.99). You'll also qualify for free shipping! This critically acclaimed series stars Hugh Laurie, and if you've never seen it before, you should at least check out an episode of it online before you decide to get this DVD box set. Personally, I loved the series - it was must-see-TV at its finest.
This DVD set is huge. It comes with all 8 seasons of House, which should definitely keep you entertained for quite a while! Whether you love or hate the brooding and sarcastic character of Dr. Gregory House, it's a show that's addicting to watch (especially when you have every season on DVD).
I first watched House in the late 2000's (my mother was a big fan of the show), and from there I was hooked. I'd sit down with my mom every week and watch the latest misadventures of Dr. House, and I can honestly say that it was a lot of fun. It was also a nice break from my hectic work schedule at the time! I was freelancing and spending countless hours in my office, so watching House was a great way to break that monotony.
House: The Complete Series on DVD currently rings in at $159 at WalMart.
If you're looking for a new TV series to check out, then you should consider getting House: The Complete Series on DVD. Happy hunting, Bargainmoosers!
(Expiry: 1st May 2015)