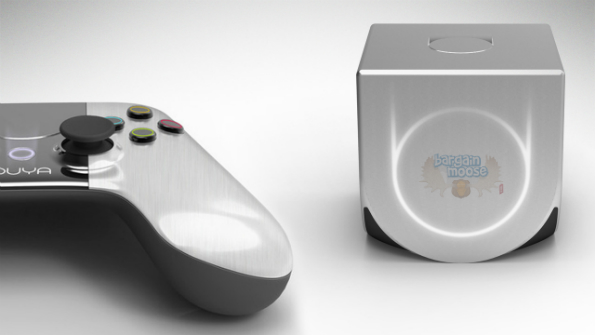 OUYA Baby! $25 OUYA Card when you get your OUYA from Amazon Canada!
The OUYA is an awesome console. Basically it's an Android gaming console that hooks up to your TV. The games on it are some of your Android (and iOS and computer and console) favourites like Sonic CD, SHADOWGUN and Sine Mora. The most annoying part about getting a new console is getting games. I'm getting a $400 PS4 in a few weeks here and after that I still need to drop at least $70 on a new game. And the console is brand new so there is going to be no used game potential on that.
But Amazon and OUYA are making it really easy to stock up. You get a $25 OUYA card so you can load up on some great games like I mentioned above or one of the almost 500 games that have already been optimized for OUYA so far. A lot of OUYA games are totally free too, but many have in-game purchases, which you can also use your OUYA card for.
The deal page from Amazon is a bit weird. You need to add the OUYA and the card to your card and the $25 will be taken off at checkout. Shipping is, of course, free.
(Expires: 13th October 2013)