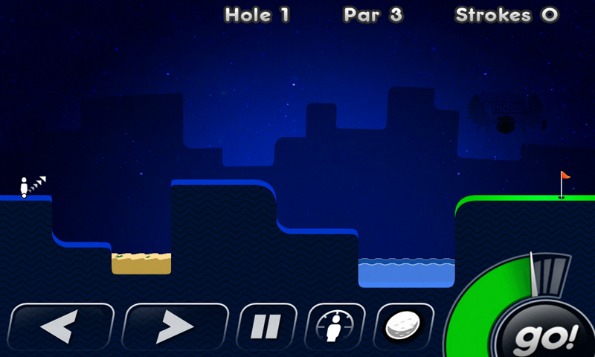 Usually I do not post about the free app of the day deals at Amazon Canada because I never know the quality of the game being offered. However, today Amazon Canada is offering the add-free version of Super Stickman Golf for free- valued at $3.08. This game is wicked fun and great for golf lovers and golf haters alike.
This game is so much fun to play - and I hate golf. I can only think of a few more boring sports than golf. However, Super Stickman Golf takes the game of golf to a whole new level - many levels. Use specialized sticky balls, ice balls, air brakes, and nitro balls to play courses that go beyond anything a realistic golf course would have to offer.
Try standing at the bottom of a canon... and trying to land your ball in a hole at the top. The mouth of the canon isn't big enough to just shoot it out at a low ark. Instead, you need to use a sticky ball to stick your ball to the small canon ledges - thus working your way up to the top. These are the kinds of puzzles you will encounter in Super Stickman Golf.
I am not the only person who has been addicted to this game. On Amazon.com this game has around 480 reviews with a solid 4.6/5 stars. This is a great way to waste time while waiting for a meeting or to relax with at the end of a long day.
Now, there are in-app purchases you can get but I never found them necessary for smooth game play. Of course, there are going to be in app purchase options because the developers need to support themselves somehow.
When I was looking through screen shots for this game, I actually remembered so many of the levels. It becomes a real science as to where you need to place the ball - and sometimes that is in the opposite direction of the hole. This game is awesome for learning angles and the effect of force.
If this game sounds like your cup of tea and you want it add-free, then pick up Super Stickman Golf for the Android today.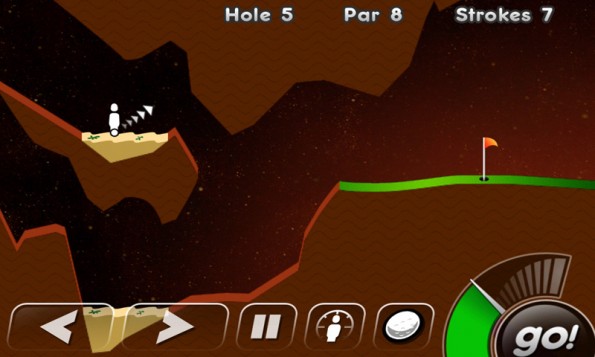 (Expiry: 25th March 2015)