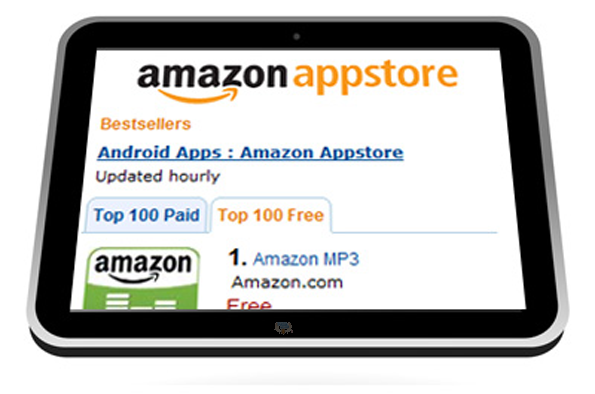 Amazon is at it again! They're currently promoting a fantastic deal to entice people to download their free Amazon AppStore App, which you can get for your Android device. If you get this Amazon Appstore App today, you can get 16 free apps to download - a $105 value! All you need to do to download this free app on your Android-compatible cell phone or tablet is click here, and follow the easy-to-follow instructions provided to you by Amazon. No shipping or anything is required - after all, you're downloading these apps straight to your Android device! This deal is only valid until November the 15th, so get it today!
Click here to check out this deal @ Amazon.ca now
Once you download the free Amazon Appstore App, you can download the free app of the day bundle! I've included the apps included in this "app toolbox", along with their regular prices below:
 Oxford Dictionary of English with Audio ($25.43)
PrintHand Mobile Print Premium ($13.57)
Servers Ultimate Pro ($13.39)
HanDBase Database Manager ($10.29)
MathsApp Graphing Calculator ($6.99)
MobiMail for Outlook Web Email (FULL) ($5.99)
Business Card Reader ($5.60)
Fleksy Keyboard ($4.38)
Tiny Scan Pro: PDF Document Scanner ($4.28)
OpenDocument Reader ($4.07)
Camera ZOOM FX ($2.99)
AndroZip Pro File Manager ($2.50)
Office Calculator Pro ($2.29)
XnRetro Pro ($1.30)
Shuttle+ Music Player ($0.99)
TextGrabber + Translator Lite ($0.99)
What you'll be paying for these apps: nothing! They're absolutely free until November 15th. Now this is one nice deal, especially since it won't cost you a penny! I no longer have an Android compatible device, so I won't be able to enjoy these free apps. It's a real shame, too - I would have loved to tinker with the MathsApp Graphing Calculator, the Camera ZOOM FX, and TextGrabber + Translator Lite apps.
I've included a brief review from a satisfied Camera ZOOM FX user below:
This is one of the most used of my apps... An absolutely amazing piece of software. Beats all of the rest by far! 
Take advantage of this free offer today! I hope you all enjoy the rest of your day today, Bargainmoosers!
(Expiry: 15th November 2014)