Amazon Canada: Cuisinart Frozen Yogurt & Ice Cream Maker Was $84 | Now $53 & Free Shipping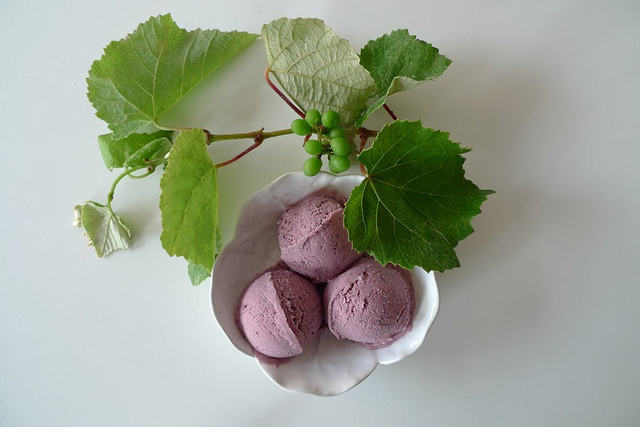 With summer coming, you may be dreaming about frosty treats. Honestly, I'm always dreaming about ice cream. Amazon's got a great deal on today that will save you money on your ice cream, frozen yogurt and sorbet, because you can make it yourself. Regularly $83.99, you can get the Cuisinart frozen yogurt, ice cream and sorbet maker for only $52.99, with free shipping, today only.
If you are a browser of Pinterest, you may have seen many, many recipes for homemade ice cream. What I like about making my own ice cream is that I know what's in it. I am not a fan of dairy, so I can make mine with almond milk. I can also control the amount of sugar that goes in and I know that all of my ingredients are natural and there are no added chemicals or additives. On top of that, I am a big candy in ice cream fan and I can add whatever candy I like, or if I want to keep it light, whatever fruit I want. There is just something about coconut ice cream that gets me giddy.
If you need more persuasion as to why you need an ice cream maker, check out this article I wrote last year on 6 DIY ice cream recipes that will save you money by making your own. I still need to try that peanut butter pretzel chunk. I'm licking my lips right now.
Now, back to the actual ice cream maker - this machine is fully automatic, makes frozen goodness in about 20 minutes and is large capacity at about 1 1/2 quarts, so your whole family gets a taste.
There are many reviews on Amazon for this product, with the large majority giving it a 5-star rating. Everyone loves this machine and how easy it is to use.
Shopping around the net, I found that this Cuisinart ice cream maker sells for about $75 to $99 at Canadian retailers, although this model doesn't sell at many places. I am going to assume this is an older model, but with the plentiful and happy reviews it has, I'm going to think it doesn't matter.
Shipping is going to be free on this purchase and you only have until the end of today to buy this deal.
Photo credit: Mi Mitrika
(Expiry: 24th April 2015)