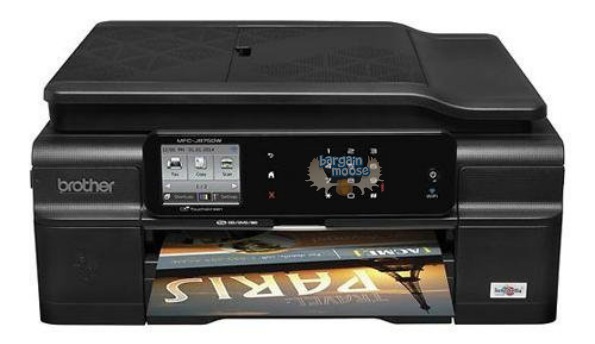 Amazon's got a hot deal today only, if you are looking for a new printer. Get the Brother wireless colour inkjet all-in-one with scanner, copier, fax and printer for only $69.99, with a regular price of $179.99. This deal ends in 19 hours from right now, so buy, share and do a silent fist pump.
I've been really meaning to get my own printer for my home office. I actually don't even have a printer connected to my computer so if I need anything printed, I will email my husband to print it for me, which is a complete pain. For $70, I can stop that hassle!
There are so many features available for this printer like:
fast print speeds
a compact size
wireless assistant
touchscreen display
web applications
two-sided printing
Ink Save mode
two-sided printing
There are quite a few reviews for this printer, with the majority giving it a five-star rating. Reviewers liked that the cartridges really held their value and lasted quite a while, as compared to other printer brands. They also said it was quick and easy to configure.
Comparable prices from other stores aren't quite as comparable. Brother.ca sells this for $179.99. Besides that, I only see this printer selling in the States, for upwards of about $150 USD.
I see that this exact printer was on sale for $80 a few months ago, so another $10 drop is always sweet.
I was going to tell you about Amazon's second deal of the day, another Brother printer, until I realized that it is the same printer. I'm not sure if this is just a mistake or if they have two spots set up for different delivery, but you can click either link to add this item to your cart.
Because your order is over $99, you are going to get free shipping on this printer. I really can't see going wrong on this deal. This might also make a great printer for your child heading off to university in the fall, or into high school and you are tired of them using all your ink and clogging up your printer!
(Expiry: 25th May 2015)