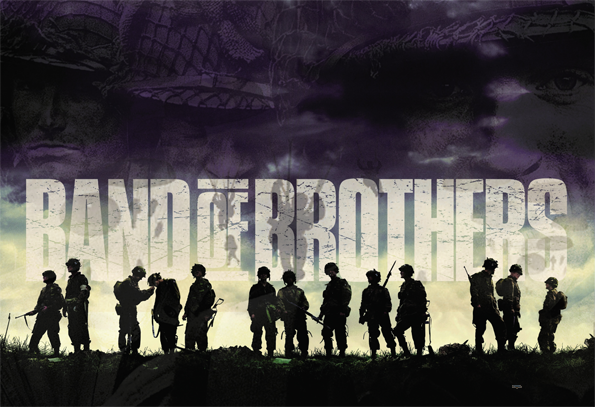 Attention! Have any of you Bargainmoosers heard of the Steven Spielberg and Tom Hanks-produced TV series, Band Of Brothers? It has gotten rave reviews for many years, as this series showed an intimate and harrowing look at the combat that occurred World War II. Well today's deal at Amazon is for a Band Of Brothers Blu-Ray Set - this normally sells for $99.99, but you can now order this for only $28.99! Now that's a great deal - after all, you're saving $71 from the retail price! You'll also qualify for free shipping, which is always a nice bonus!
If you're looking for the perfect present for Dad, then you should consider getting this Band Of Brothers Blu-Ray Set. It's a great series for World War II aficionados to check out, and it continues to get praise to this very day. In fact, one of my friends urged me to check out this series a few months ago, and he told me that it's something that you just can't miss. I think I just might pick up this set and watch it during the holidays. You can't go wrong with a series that was produced by Steven Spielberg and Tom Hanks!
This mini-series has 10 episodes in total, along with a documentary that features interviews with some of the veterans of WWII. Altogether, you're getting 705 minutes of content, so this is a great deal!
If you wanted to buy this Band Of Brothers Blu-Ray Set from Best Buy, it would cost you $66.99. Listed below is a brief review of this set from a satisfied Amazon customer:
Probably my most favourite series of all time. These 10 episodes really make you feel like you're in the action. Tom Hanks and Steven Spielberg have done an amazing job, and a real tribute to the veterans and our current day soldiers. On Blu-ray it is of course incredibly clear. You will not regret this purchase.
Have a great day, my fellow deal hunters!
(Expiry: Unknown)