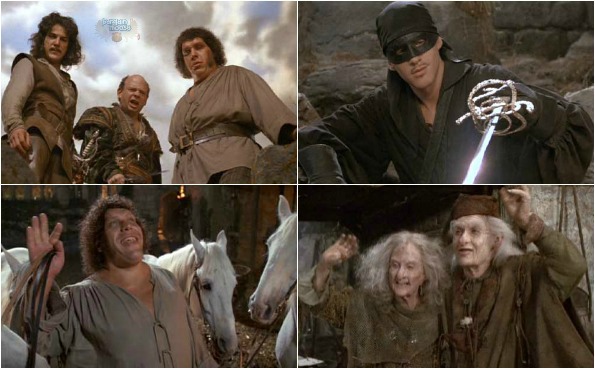 Amazon Canada is offering The Princess Bride (20th Anniversary Widescreen Edition) for only $2.99! That is 81% off the original retail price of $15.98.
This is currently the #1 best selling DVD on Amazon Canada right now because of the stellar price! For only $2.99 you can get one of my favourite movies of all time! If you haven't watched this movie before this reviewer sums it up well:
Every now and then, someone makes one of those rare movies that crosses the lines of romance, action, fantasy, fairy tale, and a story for all ages. And isn't annoying either. With snappy dialogue and lovable characters, "The Princess Bride" is a classic tale of high adventure, danger, true love, screaming eels, and Sicilians who talk too much. And yes, there's kissing.
It has become a cult classic in many ways. If you haven't heard someone say "Hello. My name is Inigo Montoya. You killed my father... prepare to die!" you truly aren't living. I have to agree with the reviewer who says "Billy Crystal steals the movie" because him as Miracle Max is absolutely priceless! I LOVE love this movie and I hope you really enjoy it. At $2.99 it is an absolute steal.
Free shipping on orders of $25.
Moosers, have you seen this movie? What do you think of it?
(Expiry: Unknown)