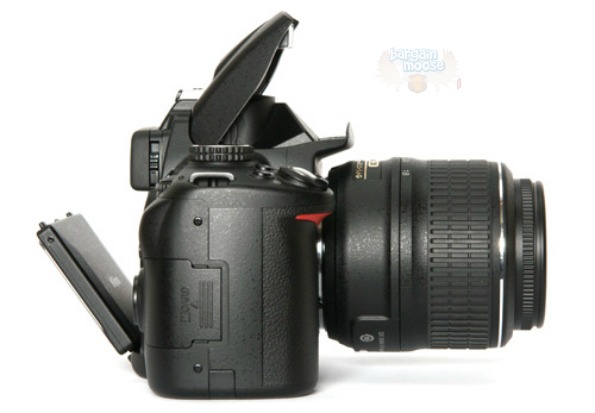 Sure these bundles come with a lens, but you're better than that, right? Right. That's why Amazon Canada is giving you this awesome deal on another lens!
There are three camera bundles available. Please keep in mind that I don't think these prices are specifically sale prices, they are just the regular sale prices. However, I included Was/Save/Now prices, just in case.
Nikon D3100 w/ 18mm - 55mm lens - Was $529.95 - Save $89.96 - Now $439.99
Nikon D5100 w/ 18mm - 55mm lens - Was $649.95 - Save $79.96 - Now $569.99
Nikon D7000 w/ 18mm - 105mm lens - Was $1299.95 - Save $149.96 - Now $1149.99
The lenses that you can pair up with the camera bundles are as follows. These are the prices before the $50 discount and, as with the above products, I'm including Amazon's Was/Save/Now price.
The way this deal works is you choose one of the cameras by clicking the check box next to it then clicking the "add to cart" button. Then you switch over to the lens section and do the same thing. Amazon specifies that very clearly and I don't know why. Maybe the deal won't activate unless you use the page I linked to above. Whatever their reasoning, it's a small thing to do to get this awesome deal. The $50 will come off at checkout and the products ship for free!
(Expires: 30th April 2013)