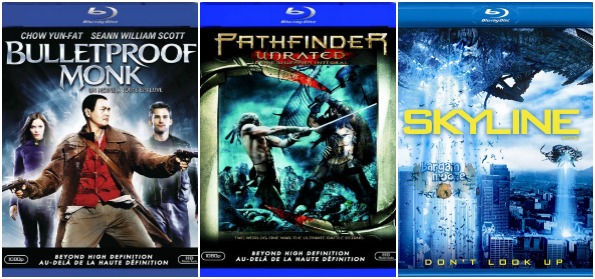 You read that right: Amazon Canada is selling a handful of movies on Blu ray for only $5 each. So if your movie collection needs a little expanding, check out this sweet little sale for cheap blu rays.
These are not the most obscure titled movies either. Okay, well, some of them are. But there are some movies in here that I know of quite well and that friends of mine own.
There are nine titles to choose from:
My favourite title on the list is "All The King's Men" as it stars one of my favourite actors of all time: Anthony Hopkins. I just adore the guy. There are some other interesting titles in this collection though. I have heard a ton of good things about Bulletproof Monk, and I think my husband might even own the movie on DVD. Pathfinder seems to be a cult favourite among some people and I have been debating watching it for a while.
Receive free shipping on orders of $25 or more. Hypothetically, if you buy five of these movies (excluding D&D) you would get free shipping.
(Expiry: unknown)