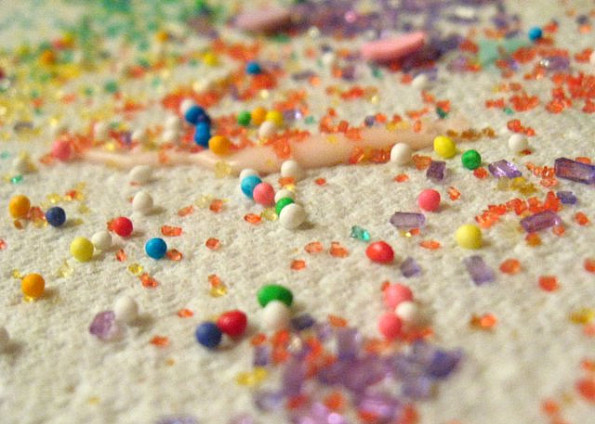 Checking out Amazon Canada today, I see that they have a new recipe gallery with recipes from food brands. While checking some of them out, I found a great deal on an item that we will all be using during the Christmas cookie baking season. The Cake Mat Decor holiday round sprinkles are on sale if you want to buy a 12-pack. Regularly $24.79, it is on sale for $14.43, bringing each pack down to $1.20 a container.
You might want to buy this for a marathon baking session, give them as stocking stuffers, share with other baker friends or for a cookie decorating party with kids. You could also stockpile the sprinkles for use in the future, as you would with any hot food deal.
If you were to buy each container on its own, it would cost you $2.96 each from a store like Well.ca. You are saving 60% by buying this item in bulk.
I've used these rounds many times before in my holiday baking, whether it be cookies, cakes or cake pops. They stick well and give a festive and yummy crunch.
What I also like about this deal is that you can get it shipped for free with Prime, as it is not an add-on item. If you wanted to get your total up to $25 because you don't have Prime, I see a few other baking-type deals you can get with the sprinkles to make your purchase well worth it.
Amazon has some great deals on the Wilton brand on things like edible pens and markers and more gourmet sprinkles. If you want to cook gluten-free, Bob's Red Mill is also up to 40% off at Amazon.
You could also check out these super cute muffin top cupcake sets that Anna posted last week.
Bargainmoosers, what are you going to do with all these glorious sprinkles?
Photo credit: Andrivete
(Expiry: Unknown)